My daughter, upon walking in the door from school Friday afternoon, informed me that she needs a new bathing suit. Spring break is this week and Grandma is taking her to the aquatic center. Luckily for me, I already have the perfect fabric and the lovely and talented
Katie
was kind enough to send me a couple swim suit patterns, even traced one off for me. Sewing buddies are the best ever. :) I only got one one photo of Felicity in the suit, felt odd to post it outside of an actual swimming scene, so I'll save that for May.
Swim suit cut out
I'm a bit new to the idea of elasticizing a leg hole and probably could have done it a bit better. Again, Felicity doesn't seem to care. I used a latex elastic that, again, was a gift from Katie.
Finished suit laid out on her bedspread
However, in the spirit of April Challis month, I decided to make dress from purple leopard print challis for my daughter. (Whom shall henceforth be known as "elf girl" because ,according to my husband, I spawn elves instead of humans after him seeing this last set of photos.) I used this 70's boho pattern.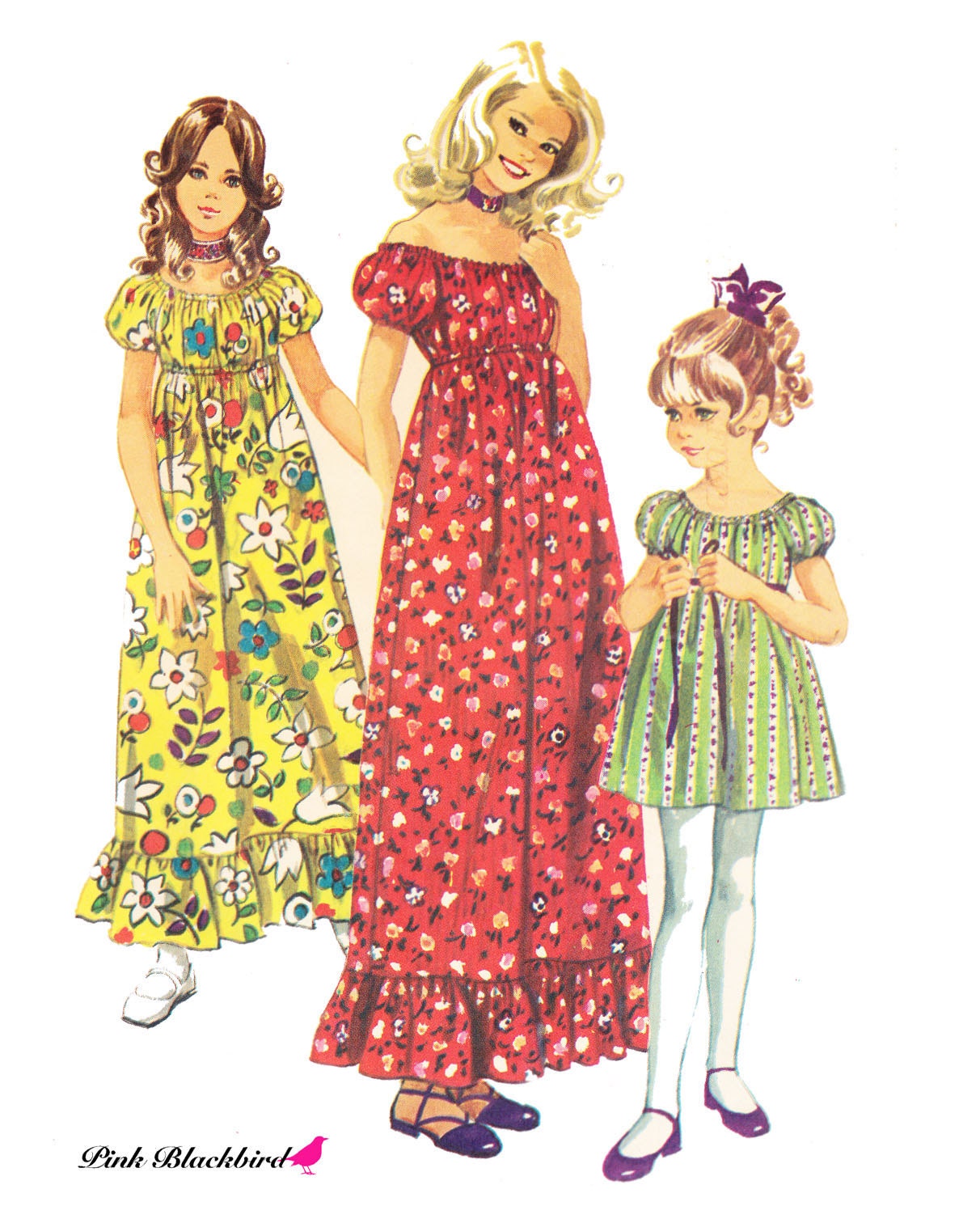 Simplicity 9389
I didn't take any in-progress photos. It took probably about 2.5 hours in all to put this together. I used some single fold bias tape from Mom's stash to use as the elastic guide. The ruffle piece said to cut out three total, I did two on the fold instead, so she's got an extra ruffly ruffle.
Elf Girl
In all, the materials (including pattern) for bathing suit and dress cost me about $12.50 plus about five hours of sewing time due to learning curve (see: elastic). I'm fairly sure my construction, while not the prettiest, is sturdy and should hold up under the rough conditions they are bound to be put through.
She shall attend to her flock.
Have I mentioned she loves ALL THINGS ANIMAL PRINT. Seriously, all the things.And she stole her brothers flip flops.
And make flowers grow.
This is my backyard. My weeds already need mowing and I was just using the fireplace two days ago.
And capture Mona Lisa's smile.
How does a 9 year old look so ancient? I haven't figured this out yet. I left the elastic out of the sleeves because it seems more modern look and feel.I wanted to turn the hem under on the sleeve but she wanted to wear it RIGHT THEN, so well. I guess when I can pry it off of her for washing I'll fix that.
Full length of the back.
Well, that's all I have to share for now. I still have my black wool/rayon dress hanging waiting for a zipper and hem. That was part of the reason for these two, I just needed something quick. Simon asked for swim trunks, but I don't have anything suitable for him on hand.