Whenever one discusses fashion the term "cyclical" comes up a lot. And I'm sure we could come up with any number of other idioms. Honestly, designers will often go back in time for inspiration. And here I have an example of just how uncannily similar it sometimes gets.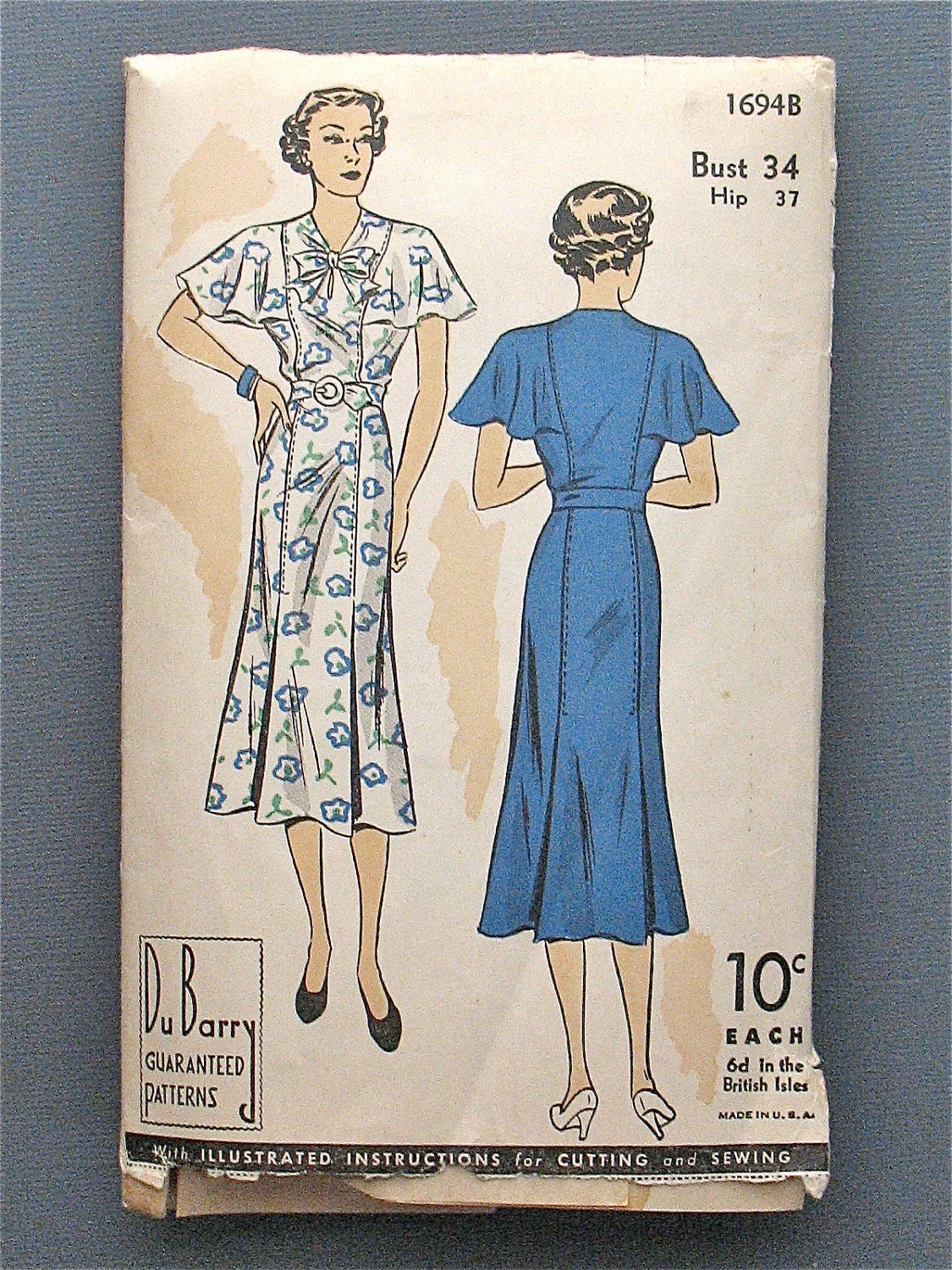 Take this 1930's DuBarry pattern available on
Etsy here
. Its a pretty nice design with princess seams and butterfly sleeves that are sewn into those princess seams. When I saw it however, I remembered another pattern in my stash.
Laura Ashley from McCall's M6277
. The similarities are striking. The princess seams, the inseam butterfly sleeves. With a bit of creativity and experience it wouldn't be hard to add length and flare to the skirt, not to mention drafting the bow. And lets also mention this is one of those multi-cup size patterns which makes the fitting that much easier.
I found the vintage DuBarry while combing through all the 1930's patterns available out there for my own inspiration. I really wanted my gown to fit into the era that DieselPunk takes place in. If you haven't heard of
DieselPunk
, that's ok, its not a huge draw yet and is mostly popular with the men-folk. Its that Era from WWI to the end of WWII and often associated with "alternate history" or "Weird War II" fiction. Given my love of Science and Technology History I have a bit of a love affair with this sub-genre of cyberpunk.
Have you stumbled upon strikingly similar vintage and modern patterns?